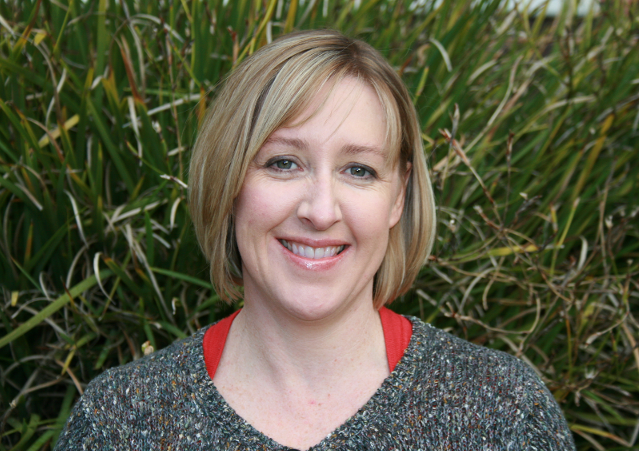 Qualifications
BA (Hons) Psychology (Macquarie University)
Master of Public Health (Hons) (University of Sydney)
Master of Clinical Psychology (Macquarie University)
Psychology Registration number PSY0001253990
Medicare Service Provider
Amanda is a principal clinical psychologist at, and co-founder of, Aberfoyle Psychology.
A registered clinical psychologist, Amanda has undertaken post-graduate training in clinical psychology and worked with children, adolescents and families since 1995. She has extensive experience working in NSW Health community child and family teams, providing assessment and treatment for a range of developmental, emotional, behavioural and mental health difficulties that children and young people experience.
Amanda is a warm and empathic therapist who understands the importance of trust and mutual respect within the therapeutic relationship. She aims to work with children and their families to develop a shared understanding of the reasons for psychological assessment and therapy, and a shared commitment to the pathways to change. She is trained to undertake evidence-based approaches to psychological assessment and therapy, including acceptance-based approaches and cognitive-behavioural therapy.
As well as having worked at the Department of Psychology, Macquarie University, where she examined psychology students on their ability to assess children and adults using cognitive tests, Amanda has worked at the Macquarie University Centre for Emotional Health, a specialist clinic for the treatment of child, adolescent and adult anxiety disorders. At the clinic she provided evidence-based individual and family treatment for anxiety and ran a group program for parents called Creating Confident Kids.
Amanda's paper on the emotional functioning of internationally adopted children living in Australia was published in Adoption Quarterly, July-September 2011, an international peer-reviewed journal.
Session fees
$250 per 50-60 minute session
Rebates
Medicare rebates are available for certain psychological services when there is a mental health referral from a paediatrician or psychiatrist, or a Better Access to Mental Health Care Plan registered with Medicare by your GP. The rebate available at present is $126.50 per session for 10 sessions in a calendar year. Many private health funds also provide rebates for psychological services.
What happens the first time?
The first session involves a detailed assessment where you and your psychologist can meet and begin to develop a shared understanding of your reason for attending. This will involve an assessment interview as well as the completion of some questionnaires. When attending this session with your child, the psychologist will try to spend time with parents and children separately as well as together. The assessment will cover the reason for a psychological assessment, the developmental history of the child, the family history and functioning, and functioning of the child in other areas of their life such as social and educational settings.
What is a therapy session?
Your psychologist will use evidence-based therapeutic interventions to help you obtain the goals you have determined through the assessment process. These interventions are likely to include a combination of working directly with children and also their parents, and sometimes the whole family. The role of the therapist is to listen, empathise, inform, guide and support children and their parents to make desired changes in their lives. Trying things out in everyday life between sessions is an important part of therapy and essential for good progress to occur. The number of sessions required varies. Some families need only a couple of sessions to help to set them on their desired path, others might attend for 12 or more.
What is a clinic interview?
The clinical interview involves asking the parent and child about the child's current functioning and taking a detailed account of their developmental, social and educational history. The parent (and teacher where relevant) will be asked to complete some questionnaires also.
Is what I tell you confidential and kept secret?
Amanda is a registered psychologist who abides by the Psychologists Registration Board of New South Wales Code of Professional Conduct and The Australian Psychological Society's code of ethics. You have the right to confidentiality and privacy and to determining when and whether information about you will be released to any other party except in the following circumstances.
Psychologists are required by law to report any circumstances where they have been informed, or are concerned about, a risk of physical, sexual, or emotional harm to a child or young person, or where a child, young person or adult has disclosed an intention of harming themselves or of harming another person.
If you attend this service with a referral from a paediatrician or psychiatrist or a GP Better Access to Mental Health Care Plan, and claim part of the fee from Medicare, there are certain reporting requirements to the referrer which must be adhered to. This means the psychologist will provide a written report at each 6 session interval, outlining the assessment, the number of sessions attended and your progress in treatment. You can obtain more information about this from your psychologist.